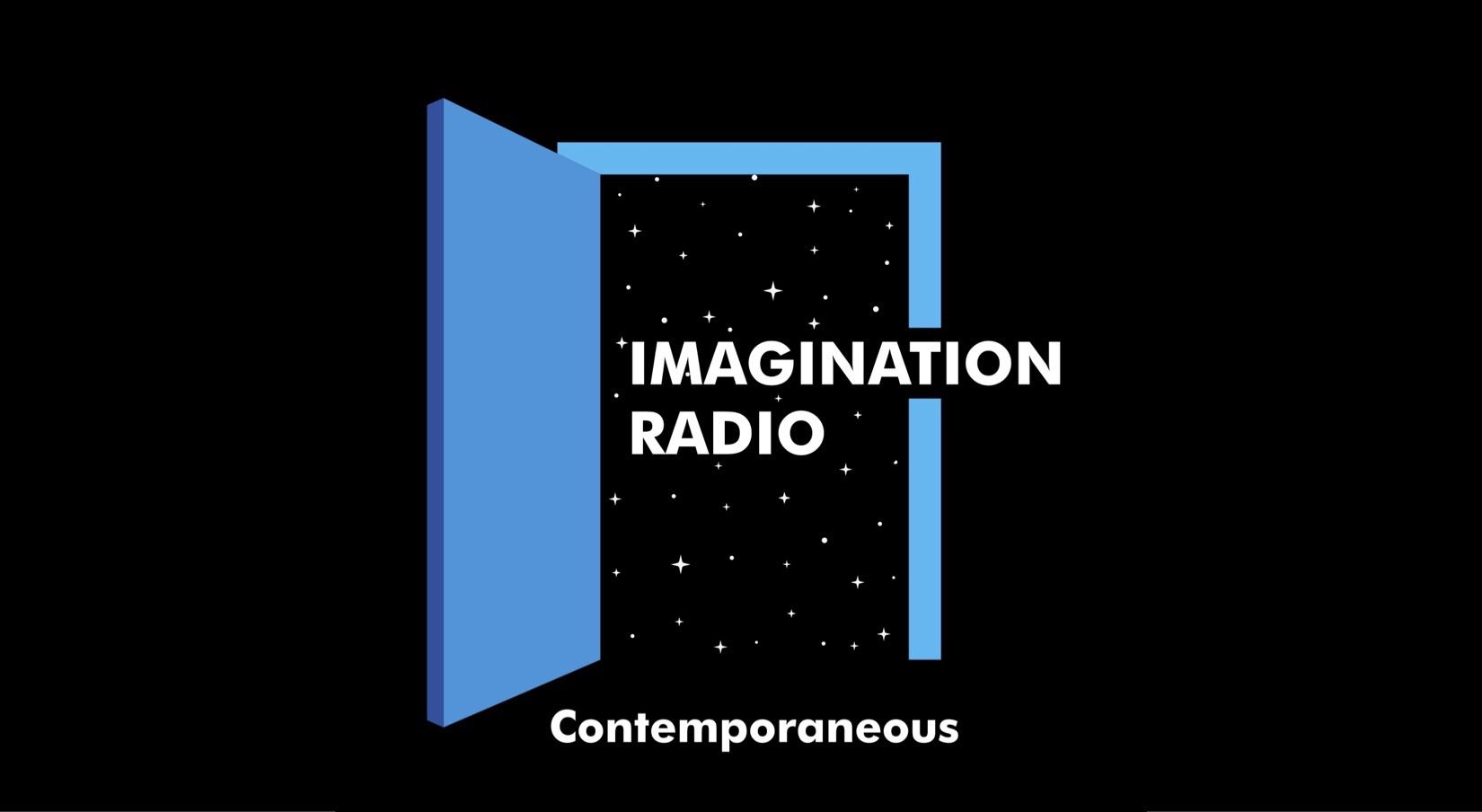 Imagination Radio investigates the ways we search for meaning through music and life, and why people are compelled to create.
Produced by Contemporaneous and hosted by co-artistic directors David Bloom and Dylan Mattingly, Imagination Radio explores the boundless imagination in every walk of life — from BASE-jumping to neuroscience, and cartography to music — in search of what drives each of us to venture into the unknown.
The first season of Imagination Radio features three episodes that pursue monumental questions of creativity, and three episodes that dive deep into works that Contemporaneous has commissioned.
Subscribe to catch the whole season! The first episode will be released December 5, 2018.
Episode 1: What does it mean to work without limits?
What possibilities emerge when we begin to question the tacitly accepted — and easily overlooked — limits that govern who we can be and what we can do?
Episode 2: The joy of creation — Katherine Balch on New Geometry
Discovery is the catalyst for composer Katherine Balch's creativity, and her music is a deeply personal expression of the wonderment she feels in experiencing the new.
Bonus Episode: Katherine Balch's New Geometry
Contemporaneous performs Katherine Balch's captivating New Geometry.
Episode 3: What can/cannot music do?
Music can give us chills, move us to tears, make us dance, but what are the limits of what music can actually say?
Episode 4: Between sound and silence — Kristofer Svensson on Si beatitudo aeterna non est malo in somniis versari
Working at the cusp of sound and silence, Swedish composer Kristofer Svensson weaves a musical fabric entirely of his own and incorporates the influence of Classical Roman pastoral poetry.
Bonus Episode: Kristofer Svensson's Si beatitudo aeterna non est malo in somniis versari
Find a quiet place, and dive into Kristofer Svensson's spellbinding music.
Episode 5: How do you become a creator?
We all have creativity within us, but how can we feed the flames of the creative impulse?
Episode 6: The permanence and impermanence of growing up — Finnegan Shanahan on The Two Halves
An 1852 map of Finnegan Shanahan's native Hudson Valley sparks his imagination, and into his genre-defying debut album, he pours not only his own story but also the story of growing up.
Bonus Episode: Two songs from Finnegan Shanahan's The Two Halves
Enjoy these two songs from the heart of Finnegan Shanahan's lush and driving record.
Subscribe to Imagination Radio
Never miss an episode! Subscribe to Imagination Radio today using your favorite podcast app.