Episode 6
The permanence and impermanence of growing up — Finnegan Shanahan on The Two Halves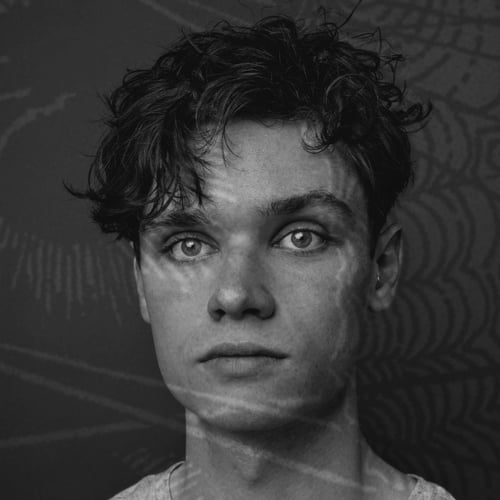 "Making a piece of art about an experience is transcending time in and of itself because you're making something about the past, but also about the present."
— Finnegan Shanahan
An 1852 railroad map of Contemporaneous member Finnegan Shanahan's native Hudson Valley sparks his imagination, and into his genre-defying debut album, he pours not only his own story but the story of growing up.
Written for Contemporaneous and featuring Shanahan singing and playing violin, guitar, and keyboard, The Two Halves is inspired by the composer's experience of coming of age, particularly symbolized by the train that took him back and forth between the Hudson Valley home of his youth and his current home of New York City.
In this episode, we not only hear from Shanahan sharing his inspirations behind this remarkable work, but we hear from cartographer Aaron Reiss with a perspective on the map that sparked the composer's imagination and from percussionist Matt Evans on playing drums in The Two Halves.
The Two Halves was released by New Amsterdam Records in 2016 and features Shanahan performing with Contemporaneous. You can find the whole thing on Bandcamp, iTunes, and Spotify.
Subscribe to Imagination Radio wherever you find your podcasts, or listen to the complete episode below.
Episode 6 Guests