Episode 4
Between sound and silence — Kristofer Svensson on Si beatitudo aeterna non est malo in somniis versari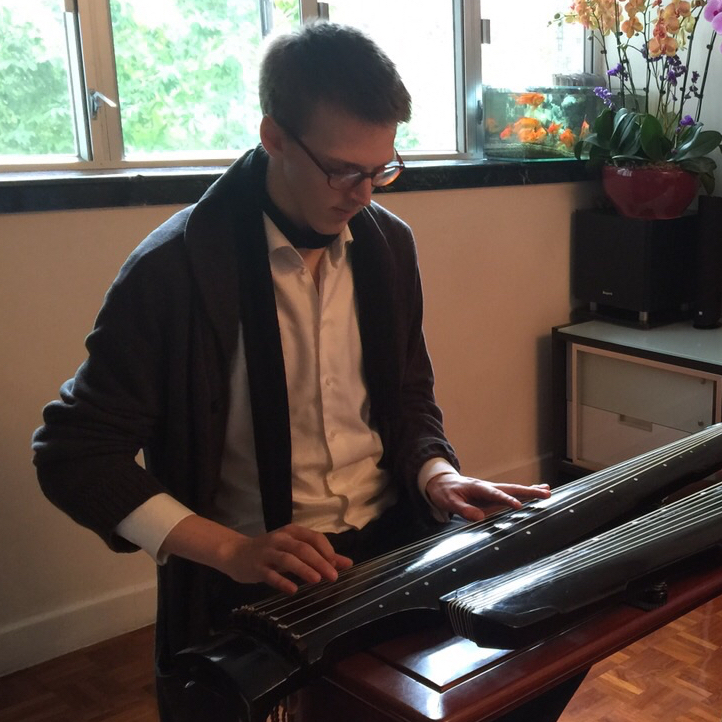 "When I listen to music, it's not just beautiful sounds, but it also teaches me a way to live."
— Kristofer Svensson
Working at the cusp of sound and silence, Swedish composer Kristofer Svensson weaves a musical fabric entirely of his own and incorporates the influence of Classical Roman pastoral poetry in a stunning work for Contemporaneous with vocalist Lucy Dhegrae.
Svensson translates the title of his work Si beatitudo aeterna non est malo in somniis versari as "If there is no eternal happiness, I rather live in dreams," his comment on the millennia-old pastoral poetry of Calpurnius Siculus that he draws on in the piece. Coupled with influences from ancient musics of China, Indonesia, and Europe alike, the hushed rapture of Svensson's piece brings to life the idealized world depicted in pastoral poetry.
In this episode, Svensson shares the inspirations that led him to write this piece and that drive him to create everyday. Leading Calpurnius scholar Yelena Baraz also shares her perspective on the poetry and music, and vocalist Lucy Dhegrae speaks about singing the world premiere of this stunningly beautiful work.
Subscribe to Imagination Radio wherever you find your podcasts, or listen to the complete episode below.
Episode 4 Guests
Music in this episode
Kristofer Svensson: Si beatitudo aeterna non est malo in somniis versari (2017) — Contemporaneous & Lucy Dhegrae, voice

Traditional: Mozi Grieving over the Silk — Yu Bo-sun, guxin

John Cage: from Concerto for Prepared Piano and Chamber Orchestra (1951): Part I — Margaret Leng Tan, piano; American Composers Orchestra & Dennis Russell Davies, conductor

TAC: the sound of mushrooms dropping spores (2003)